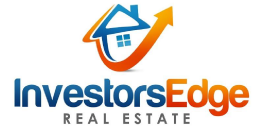 Investors Edge Real Estate – Jarrad Mahon
I had known Paul to be a highly successful business operator for close to 10 years and always wondered how he had built a business that seemed to work exceptionally well without him.
Having now worked intensively with him over the last year I can say that he is the definitely the right person to take me and my business to the next level not only with explosive growth, fully integrated and automated systems but also most importantly giving my team and I the greater quality of life he has delivered through his business. It's not by chance, it's by design.
He is incredibly knowledgeable about all things business, has an amazing team that helps him deliver and has always been so giving of his time to ensure that we succeed. I know we are going to achieve amazing and exciting things together.
Jarrad Mahon | Managing Director | Investors Edge Real Estate
0403 659 753

Precision Surveying Solutions (PSS Group) – Anton Oud & Chris Finn
Anton Oud & Chris Finn Directors of PSS Group Pty Ltd have known Paul Antonelli Founder & CEO of Invizbiz Pty Ltd since 2016, after searching online for an automation specialist.
In 2018 PSS officially engaged Invizbiz to advance our companies system and processes with the aim to become Australia's first nationwide franchised Land and Engineering Surveying Business.
There are 3 phases to this process. The first phase is the feasibility, the second phase is the design and the third phase is the build. Since completing phases 1 and 2 our business knowledge and acumen has already shifted towards the end goal. We have adopted and implemented best practices into our current business and look forward to completing phase 3.
Paul has years of experience in business and is willing to test the boundaries of common business practices to create an outcome that provides a balanced yet profitable outcome for Franchisor & Franchisee, with emphasis on Franchisee Success.
This man and his team come highly recommended. We strongly believe if you're willing to do the hard yards, the rewards will come.
 Anton Oud | Managing Director | PSS Group Pty Ltd

Nexgen Accounting – Mukesh Bajaj
I Have known Paul a couple of years and seen his previous success with Resicert.
Because of this, was really keen for him to help me with Franchising my business.
Paul reviewed all aspects of my business, no stone was left unturned.
He helped me established Automation, Systems and KPI's some of which i did not have or did not do well and didn't think were available or possible for a small business.
He shared great resources, challenged me to think differently about business and his detailed plan and projections allowed me to clearly see the outcomes of the franchising process.
Mukesh Bajaj |CEO & Visionary Founder | Nexgen Accounting0416 105 888